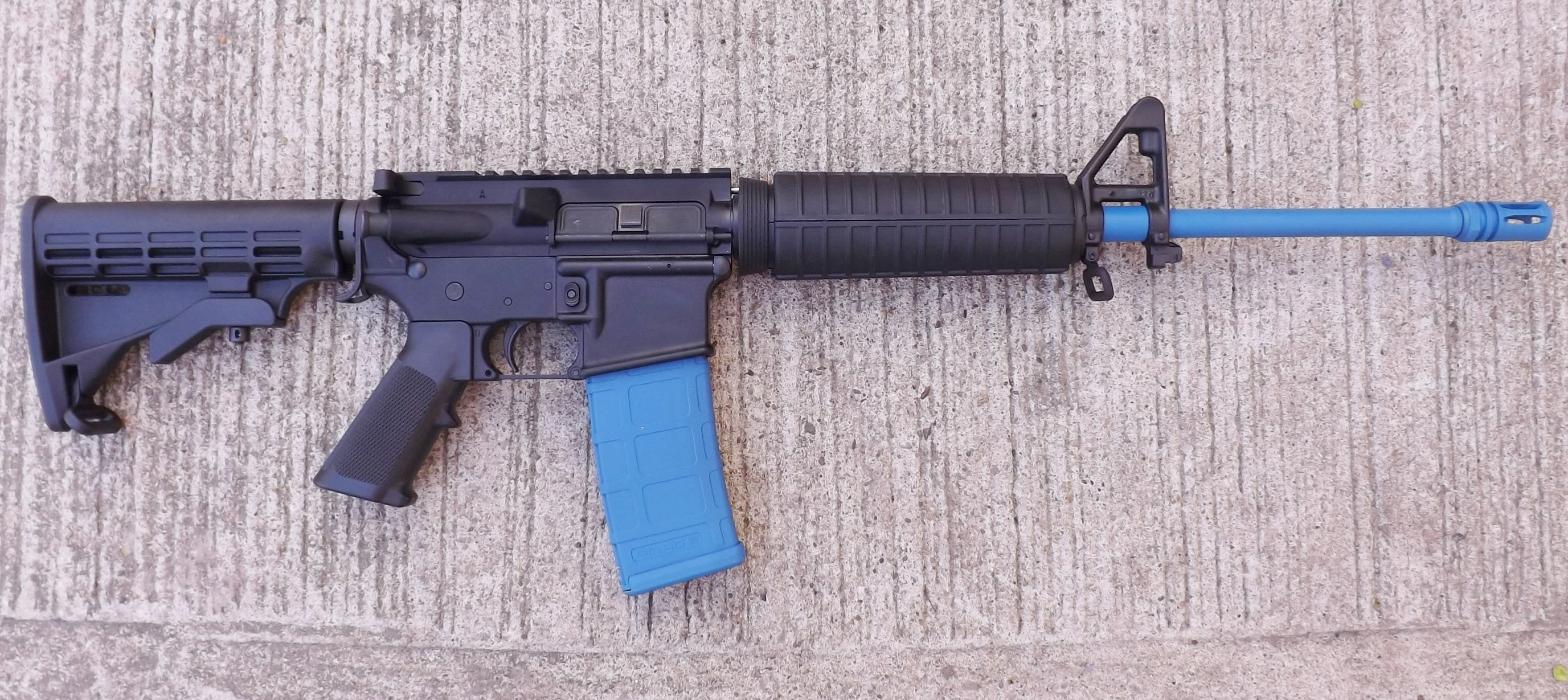 Barrel and Magazine refinished in Ridgeway Blue for Simunitions
Military / LEO Discount:
To Receive our 20% discount please include a photo copy of a valid ID card. Please black out your social security number. This discount is also extended to EMT Personnel.
Color designation for dedicated speciality weapons.
The objective of giving dedicated speciality weapons specific colors, is to allow the operators or training cadre a quick and accurate identification of these weapon systems. Color coding weapons allows organizations an opportunity for realistic training while maintaining safety. It greatly reduces the possibility of a live or hot weapon accidentally being introduced into a training scenario.

For Military Units & Law Enforcement Organizations we offer CeraKote or DuraKote refinishing in the following colors:


Simunitions Blue or Ridgeway Blue - Is the color used by Simunitions manufacturer to identify weapons designated to fire this speciality non-lethal training round. Allows participants, cadre, and evaluators in the training activity a way for positive identification that no live weapons are used in the training scenario.

Orange - Used to identify dedicated non-lethal projectile weapons systems, such as shotguns designated to only fire rubber buckshot, beanbags, rubber slugs, etc

Red - Used to identify inert weapons normally used in training
Color Availability








Military Units and Law Enforcment Departments receive a 20% discount. Please contact us for pricing and with shippng questions..